New Arrival of A 48V LiFePO4 Battery Bank
Views: 1461 Author: Site Editor Publish Time: 2019-10-28 Origin: Site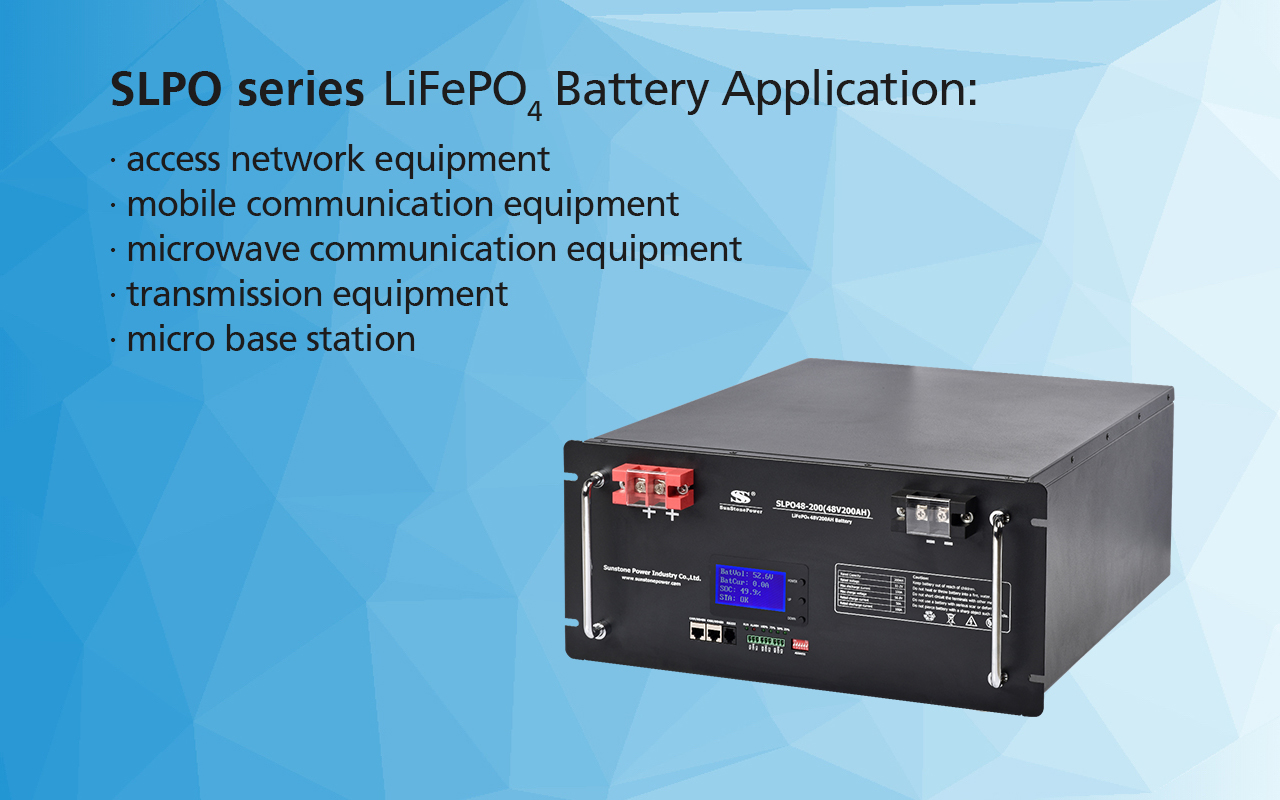 Coming in a new packing, SLPO48-100 applies well to harsh outdoor conditions. It adopts the advanced LiFePO4 battery technology, which has advantages of long cycle life, small size, lightweight, security, good environmental protection, and strong environmental adaptability.

It's worth mentioning that a smart battery management and monitoring module is used in the battery bank. This module supports remote centralized monitoring and remote management and maintenance, to satisfy the demands of unattended operation. Therefore, SLPO48-100 has wide application in——
· Access Network Equipment
· Mobile Communication Equipment
· Microwave Communication Equipment
· Transmission Equipment
· Micro Base Station
And so on.
Last but not least, we plan to introduce new products including 12V/24V/48V with 50AH/100AH/150AH/200AH. Welcome to consult the discussion.